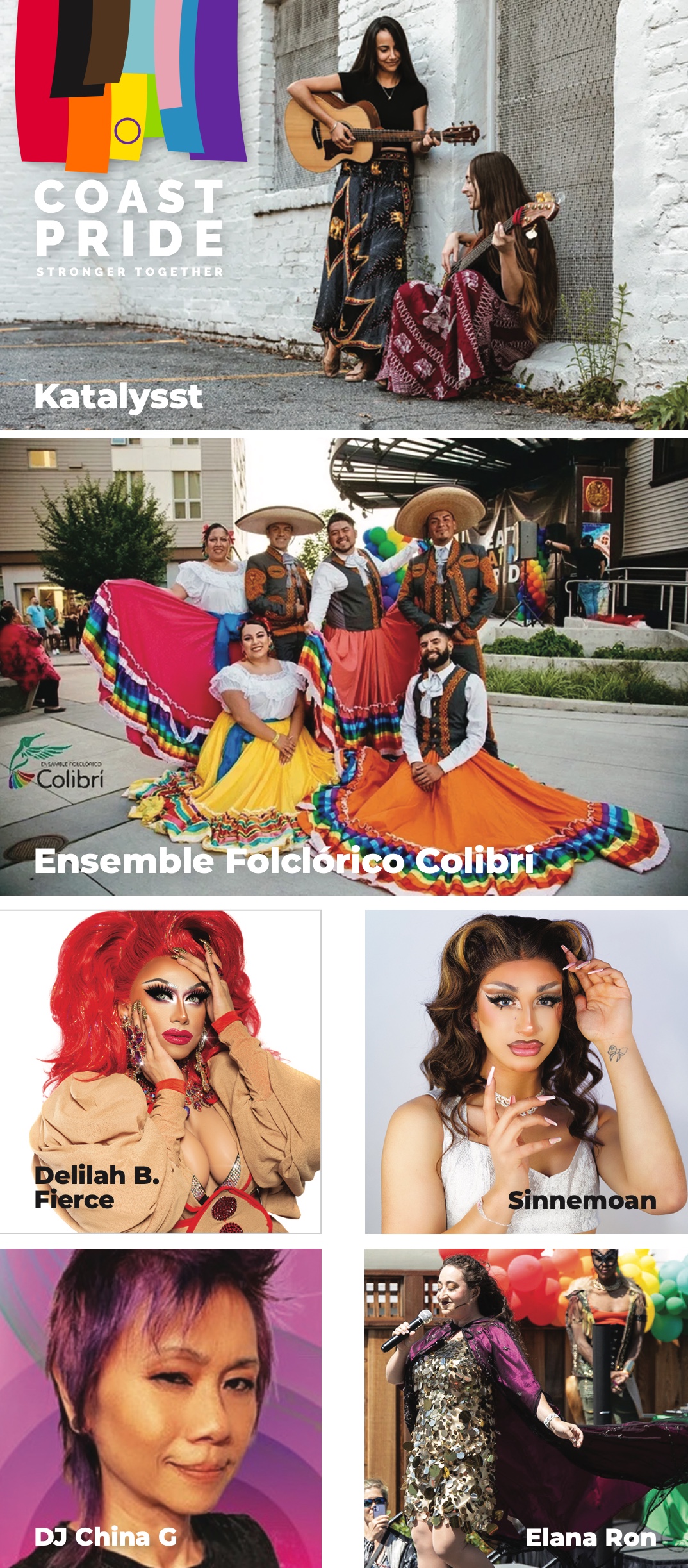 Image credit CoastPride
The Inaugural Half Moon Bay Pride Celebration kicks off at noon on Sunday, June 11 at Mac Dutra Plaza.
Schedule
Noon — Staging for the parade at Filbert and Purisima Streets
12:30 — Parade down Main Street led by Grand Marshal Farmer John on his tractor, starting at Filbert Street, passing City Hall where the Progress Flag is raised, and ending at Mill Street.
1:00 — Entertainment, food, resources, and activities at the plaza. Live performances will include colorful Mexican folk dancing by Folclórico Colibrí, Drag Performers Delilah B. Fierce and Sinnemoan, music by DJ China G. — and local musicians Katalysst and Elana Ron on the stage opposite City Hall. Stroll through the family fun zone populated by CoastPride's fellow nonprofits. Head over to San Benito House around 3 for the after party.
4:00 — After party at the Cantina, San Benito House
Pride Celebrations raise awareness about systemic attacks on the Lesbian, Bisexual, Transgender, and Queer (LGBTQ+) community and specific issues affecting the community, such as health care access, immigration rights, and anti-discrimination legislation, and they are intended to also spark action.